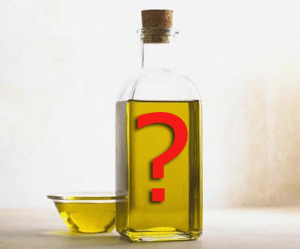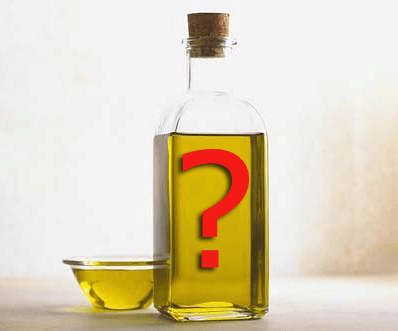 Let me ask you a question….Which of these two olive oils would you choose? 
Olive oil #1) The olives are first harvested from the tree and then rinsed to remove any leaves, twigs, dust or debris. The olives are then immediately pressed under low temperatures to squeeze out the oils. This fresh squeezed, cold pressed oil is then immediately bottled in a UV resistant glass bottle. 
Olive oil #2) The olives are harvested from the tree and then shipped to a factory to be processed. The olives are squeezed to remove the olive oil and then the olives are further washed in a hexane bath to remove every bit of the oil. During processing the olive oil is biochemically altered from their naturally occurring triglyceride form to a synthetic ethyl ester form. This form of fat does not exist in the original olives. This oil is then bleached to make it appear lighter in color and heated to remove odor. This processed oil is then mixed with other low quality oils and  added to a bottle labeled "olive oil."
I hope you'd choose option #1! I would also hope you are okay with paying a little extra for option #1? I'm going to show you exactly which olive oil I purchase, but first let's talk about another oil that is even more important: Omega 3 fat Fish Oil. 
---
Let's use the same scenario. You have two options:
Fish Oil #1) The oil is first cold pressed from the fish. The oil is than filtered to remove any pollutants. (Unfortunately this step is necessary as it is nearly impossible to find fish without contamination.) The oil is in its naturally occurring state, lemon flavor is added, and then it is bottled for consumption. The process is done very quickly and in cold conditions to avoid spoilage and that fishy taste. 
Fish Oil #2) The fish oil is harvested from the fish and then taken to the factory for processing. The fish oil is biochemically altered from it's naturally occurring triglyceride form to an ethyl ester. This ethyl ester is a processed fat that does not exist in fish in their natural state. Parts of the fish oil is removed while other parts are concentrated. This oil is then combined with another low quality oil such as soybean oil. The bottle will say 1,000 mg capsules but of that only 30% is low quality, altered fish oil and 70% is soybean oil. 
Which of those two oils would you choose? Would you be willing to pay more for the higher quality oil? If a study was done using option two and the conclusion was that all fish oil is bad, would that make sense? 
Unfortunately both of these scenarios are true. How a bottle of oil is produced makes a huge difference in how healthy it is for you. According to UC Davis, 69% of US olive oil is probably fake. According to their testing, the best olive oil brand, and the one I use, is California Olive Ranch.
When it comes to fish oil I found the industry to be so untrustworthy I created my own supplement company. Every batch is 3rd party tested so I can know for sure it is of the highest quality. There are other products as good, but you can't get any better. My rule is simple: I only offer products I'd give to my own child. Being a small company with low advertising and staff costs, I can offer a premium product at a very fair price. You can learn more about it HERE.

I encourage you to watch these two short videos. This first one shows the processing involved in the making of canola oil. It's mind blowing that health professionals and nutritionists still recommend this stuff. 
This second video shows how cold pressed olive oil is made.